FITNESS
Eat Right
7 next-level smoothies you can make at home
Smoothies are great for busy girls, especially if you struggle to fit breakfast into your hectic morning routine. All they require is throwing some ingredients into a blender, pouring your creation into a cup, and popping a straw inside! If you love smoothies but need some ideas, look no further, because we've compiled a list of 7 awesome options for your next fix.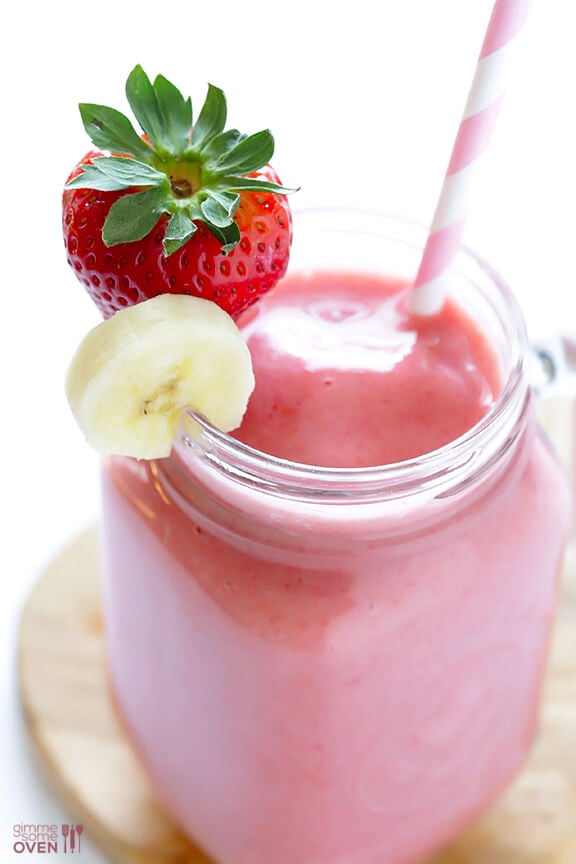 1. For a classic, fruity flavor, try Strawberry Banana.
The only ingredients needed are a cup of strawberries, half of a banana, cold water (or ice,) and some Greek yogurt. It's perfectly simple for the cooking-challenged among us. If you're looking to be a tad more adventurous, you can include some granola, nuts or chia seeds. And if you're craving more of a sugary taste, substitute the Greek yogurt for a little bit of orange juice or lemonade.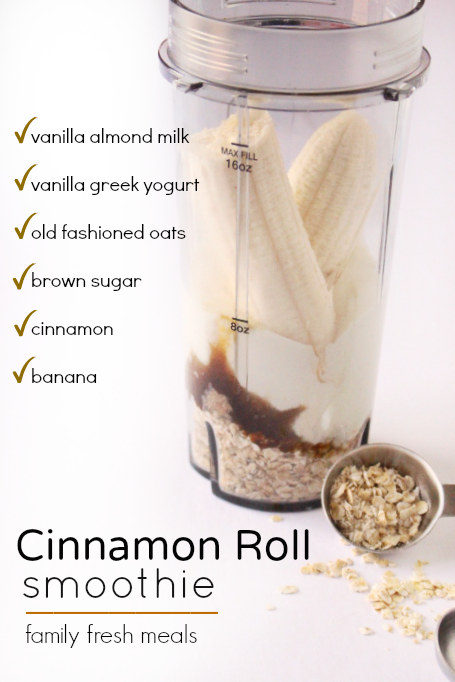 2. If you want to treat yourself, make a sweet Cinnamon Roll Smoothie.
By blending some vanilla almond milk, vanilla Greek yogurt, oats, brown sugar, as much cinnamon as your heart desires and a frozen banana, you can create a healtier alternative to your fave Cinnabon dessert.
3. Turn that Blueberry Muffin from Starbucks into a smoothie.
Not only will some tasty, fresh blueberries brighten up your mood, but they'll make your smoothie a perfect, purplish color. You'll want to put it on your Insta ASAP! For the recipe, click here.
4. For a boost of greens, try a Pineapple Paradise Spinach Smoothie.
You might have shuddered at the thought of drinking spinach, but never fear: This recipe from Culinary Hill promises a pineapple-filled paradise that tastes sweet and creamy. You'll have the nutrients of greens like spinach and avocado, but still feel like you're guzzling down a milkshake.
5. Obsessed with PB&J sandwiches? Make this Peanut Butter Jelly Smoothie.
Get in your daily servings of fruits and veggies while enjoying what tastes like the smoothie version of a Reese's Peanut Butter Cup. Find the complete recipe here.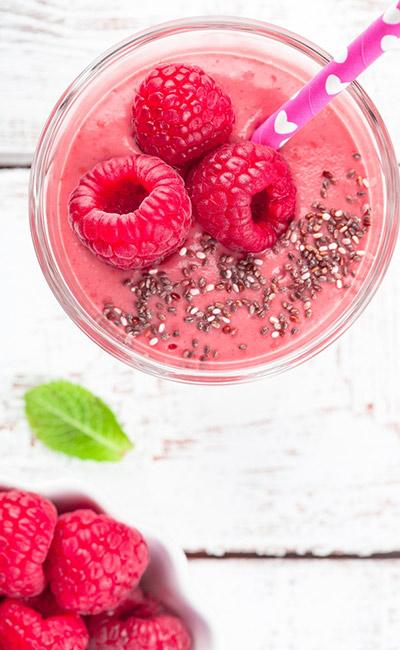 6. Can't get enough coconut water? Add some Raspberries, Mint Leaves, and Chia Seeds for a new take.
Coconut water is great for a post-workout refresher, but wouldn't it be even better with some extra ingredients filled with antioxidants? Blend some colorful raspberries and mint leaves together, pour some coconut water into the mix and sprinkle a few tablespoons of chia seeds on top.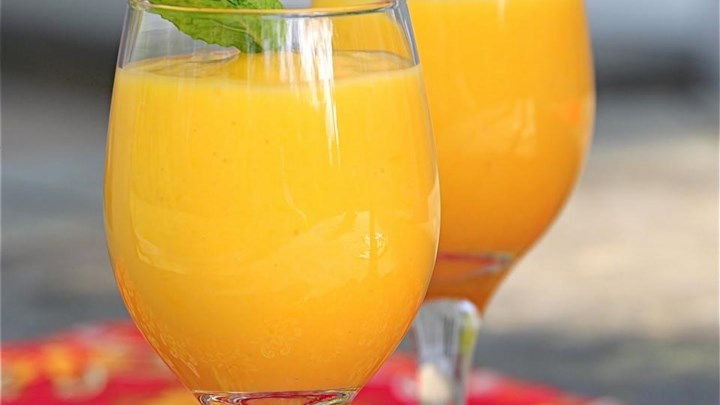 7. To add some tasty summer vibes to your day, drink a Mango Watermelon Smoothie.
Perfect for relaxing outside or keeping cool when the air conditioner breaks, this fruity smoothie provides a sweet taste and a *ton* of vitamins and minerals. Just one mango makes 4 whole servings.
What do *you* think is the best kind of smoothie? Let us know in the comments!
Like this? You'll love these, too...
+ 8 signs your crush is actually bae
+ 10 things *every* beauty queen needs in her room
+ Have you tried Kendall Jenner's ab workout yet?
POSTED IN eating, spring, fun stuff, health, nutrition, produce, watermelon, berries, mind/motivation, summer, weekend fun, Recipes, FITNESS, Eat Right, FUN