STYLE
Fashion
Amazing outfits to rock under any grad gown
Graduation season is the busiest time of year. Between parties, finals and rehearsals, you haven't even thought about what you'll wear on your special day. We've gathered the most affordable and original looks to walk the line in. Whether you're crazy about the gorgeous royal blue gown you get to throw on or dreading the drab off-white outfit, these looks will make you stand out from your class *and* match without clashing. Not to mention, they all cost less than $40! Check them out below.
Floral Print Bell Sleeve Romper, $23
Between this piece's elegant sleeves, classic print and modest fit, you'll have everything you need to be the classiest graduate around. This romper is perfect to wear under a red cap and gown. Pair it with your favorite pumps for a look your classmates will never forget.
Cream Floral Casual Trousers, $35
Nothing says fun and adventerous like a striking pair of pants. These gorgeous trousers are an awesome way to compliment your blue cap and gown. They'll add a bit of summery fun to your regal look.
Plus Embroider Mini Dress, $13.05
This fitted dress is the perfect touch on a forest green gown. The orange embroidery adds an element of surprise and creates a formal yet fun look. Don't be afraid to accesorize and make it your own! After all, it's *your* special day.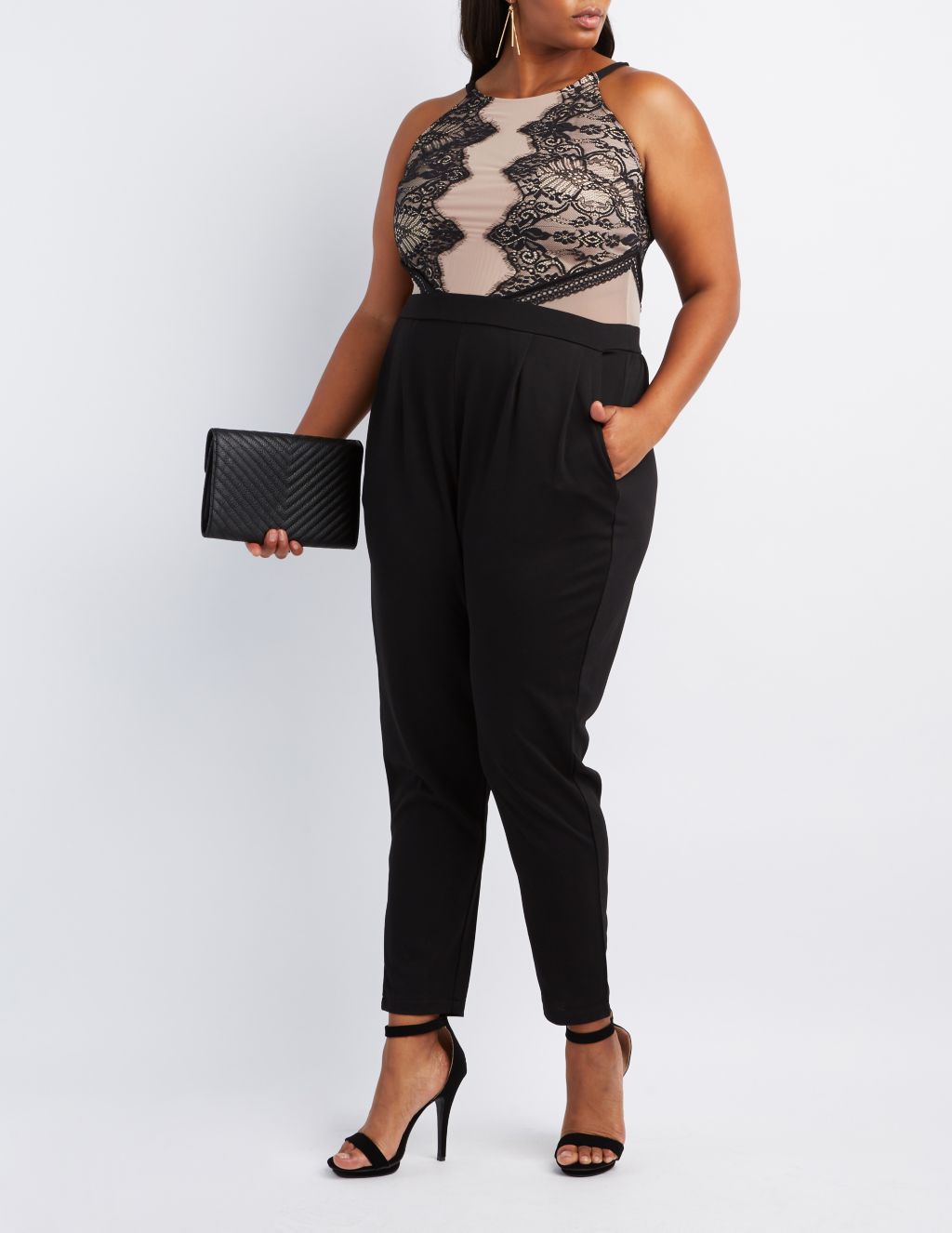 Plus Lace Bodice Jumpsuit, $20
A classic black gown deserves a sleek, powerful suit. This jumpsuit will look gorgeous under your grad attire and amazing in all your photos. Everyone will remember you as the smart, sophisticated and stylish classmate in this ensemble.
Off Shoulder Maxi Bodycon Dress, $18.08
Liven up a gray cap and gown with an abstract print. A fitted bodycon dress is a go-to for graduates, and this fun print will set you apart from the crowd. This sleek dress is the perfect way to go out with a bang.
Plus Denim Lace Up Mini Skirt, $36.67
This light denim mini skirt is versatile enough to wear with any color gown. Dress it up with a pretty blouse or keep it casual with flats and a kimono cardigan. No matter what your school colors are, this skirt is the perfect understated element to complement your big day.
Are you or one of your friends graduating? What do you dream of wearing to graduation? Let us know if you'll try out any of these looks in the comments!
Like this? You'll love these, too...
+ 8 signs your crush is actually bae
+ 10 things *every* beauty queen needs in her room
+ Have you tried Kendall Jenner's ab workout yet?
jump to comments