MAKE IT CUTE
Room
How to use every single inch of your room (and we do mean *every*)
You know that weird phenomenon of simultaneously having not enough space but also having awkward leftover space in your room? We're talking about that dead space next to bookshelves, or beds, or dressers that's not enough to do much with, but it's definitely there. Fortunately, you *can* put those spaces to use with these simple yet stylish hacks and never waste another inch of your room again.
Take your bookshelf off the floor. If you have books overflowing and nowhere to put them, then think about investing in a hanging bookshelf. There is *so* much space above your head if you just get creative with it.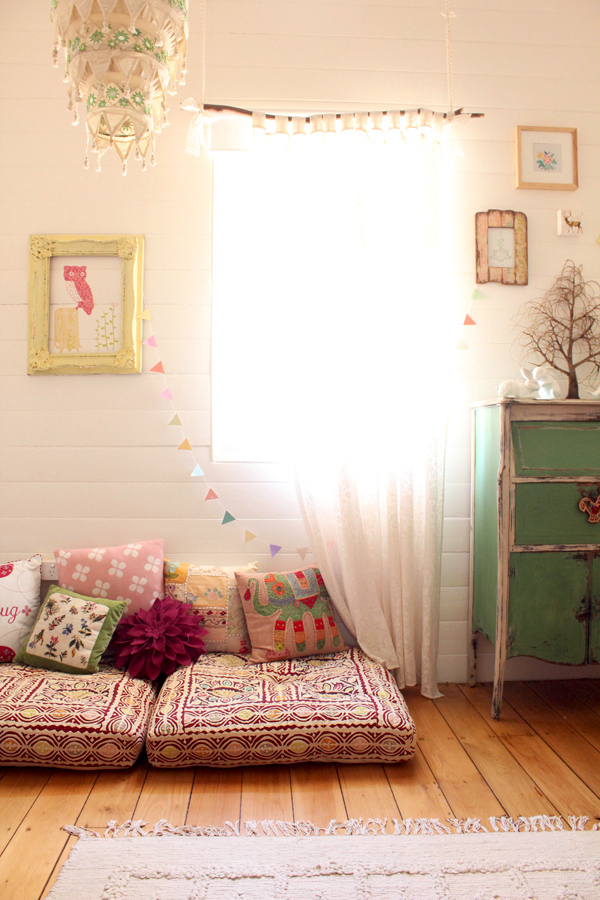 Turn the corner of your room into a cozy reading nook. There are many ways to do this—for example, if your parents will let you, you can have a nice window seat (sans window) installed. The easiest and cheapest way to do create your corner, though, is to throw down a few blankets and a bean bag, and plop down with your favorite book.
Makeover your boring wall into a jewelry organizer. Jewelry boxes are perfect for when you need to store your more valuable pieces, but turning a stretch of wall into a jewelry organizer is absolutely perfect for your less expensive items. Plus, it looks *so* chic.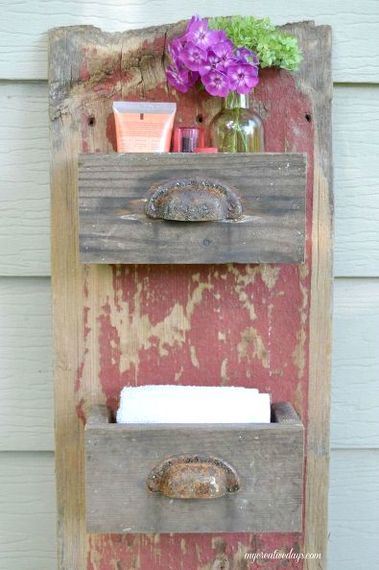 Mount this DIY shelf to your wall for the perfect clutter cure. It's easy to let your room get messy with the little things but you can easily solve that by asking for a parents help when it comes to this DIY project. All you need is an old pair of drawers, a piece of wood and a power drill. (Do not do this without the help of a parent, as operating a power tool can be extremely dangerous!).
Stow away your shoes. If you don't have enough closet space to put all your shoes, then think about investing in a shoe box. You can easily slide it under your bed which will keep your footwear organized and easily accessible.
The key to getting rid of dead space is to be innovative. Get the most out of your plastic storage bins by using them to store items you don't use often on high closet shelves or under the bed. And do your best to keep things organized (a little bit every day goes a long way!). Don't throw dirty clothes into the corner of your room because there is empty space. Make sure that everything has a place and do daily checks to make sure that those things are in their proper place.
How do you use up random space in your room? Share your tips in the comments!