STYLE
Fashion
The ultimate guide to spring sleeve styles (and how to wear them!)
Trends that go from one season to the next are the ones we're obsessed with keeping track of. Our current obsession? Statement sleeves. Long sleeves, short sleeves and puffy sleeves are accenting arms like never before. Peep the looks you should be rocking this season below.
Off-the-shoulder choker
With these tops, you're getting two major trends in one: choker and statement sleeve. Throw on a pair of cutoff shorts (or distressed jeans) and you've got the perfect cute-casual look.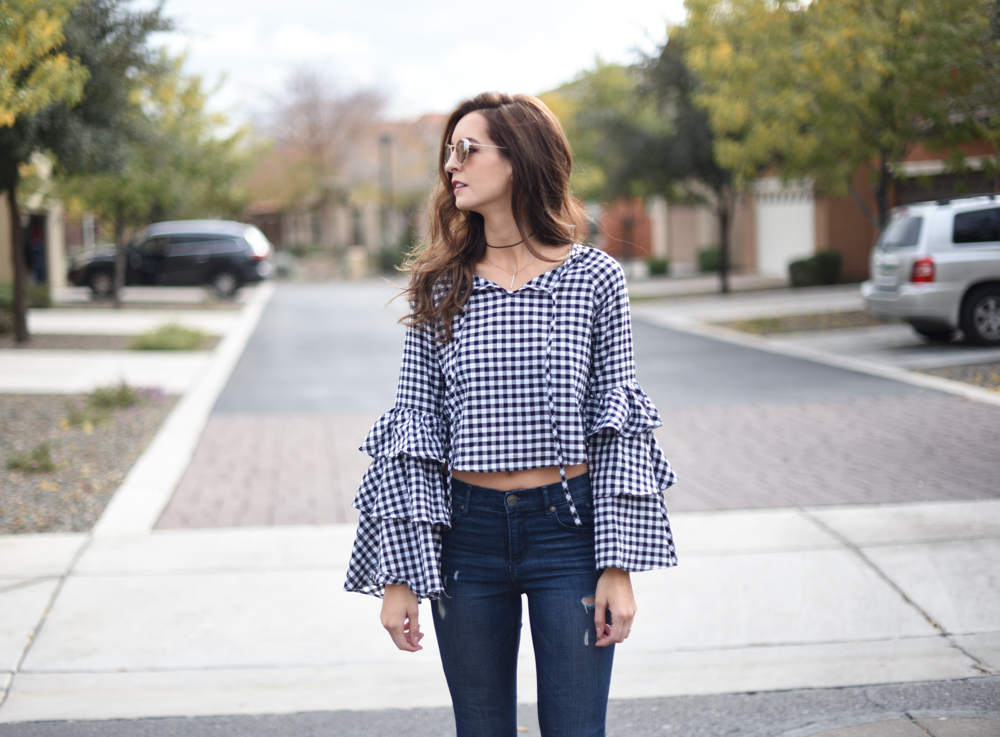 Tiered sleeves
Long, tiered sleeves are everything for spring. The weather still hasn't made up its mind but keeping warm (while looking cool) has never been so easy. Don't worry about bracelets because these sleeves have you covered with plenty of detail.
Puffy sleeves
You might be thinking that puffy sleeves are *way* too similar to shoulder pads (ugh not cute) but like they say, "Everything comes back in style." Pair a tough-girl jacket like this one with a bright lip and messy updo.
Long bell sleeves
Bell sleeves just don't seem to be going away anytime soon, and we're definitely okay with that. For an adorably girly vibe, rock them on a pastel flirty frock.
Sheer sleeves
No accessories needed with these chic sleeves. The sheer style is a classic for spring—it gives off the barely-there look while still offering some warmth and coverage. This is our fave for date night!
Slashed sleeves
Distressed jeans are a thing but so are distressed sleeves now. Pro tip: You can easily make these sleeves at home. Just grab a pair of scissors and snip and style any old tee you have.
Open shoulder sleeves
These sleeves can be worn long or short, making them the most versatile spring style. A little peek-a-boo action makes your outfit so much cuter.
Off-the-shoulder attached sleeves
If you struggle falling in love with off-the-shoulder tops, we understand why. Sometimes having to constantly pull them off the actual shoulder can be annoying. With these tops, you can get the look without any hassle.
Bikini sleeves
Okay, so you might be worried about awkward tan lines. We get it. But these tops are great for those cloudy days when you want some more coverage or just for something different than your run-of-the-mill triangle bikini.
What's your favorite spring sleeve style? Let us know in the comments!
Like this? You'll love these, too...
+ Meet the geode hair trend that's about to be everywhere
+ 11 stylish unicorn products that will make every girl feel magical
+ Break these 5 habits to be a happier person
jump to comments