TRENDING
Celebs
Cole and Lili's drama: A timeline in gifs
Riverdale fans, are you OK? Because it has been quite the week for those of us who ship Cole Sprouse and Lili Reinhart (aka the real-life Jughead and Betty). In case you were on vacation or are in denial or something, we've boiled down all the drama between the co-stars.
1. Last week at this time, everything was just fine with the couple and our only problem was that we're *still* more than two months away from Riverdale's season 4 premiere. (It's on October 9 btw!)
2. Then, by Monday night, sources started to confirm that the pair, who started dating in 2017, were officially over.
3. Even though the stars hadn't confirmed the news themselves, eagle-eyed fans
noticed that Lili had "liked" a video of herself snubbing Cole at Comic-Con this past weekend. Major shade? Perhaps!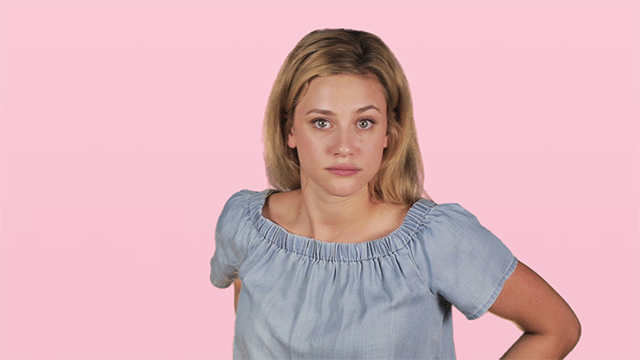 4. All signs were pointing to a split until Lili shared an interesting message on the 'Gram, basically saying that no one knows what's really going on between her and Cole. Cole followed up with a similar message on his own Insta, setting off a deluge of fan comments.
5. Our take? It seems like there was def some drama, but since they're not confirming anything themselves and seem to be poking fun at the whole mess, we bet that the future will be filled with more smooches than shade for these two.
Tell us: Do you think Lili and Cole will last?
POSTED IN TRENDING, celeb gossip, celebrity gossip, Celebs, ,