STYLE
Beauty
Eyebrow wigs and other products you didn't know you needed
They say the eyes have it—but lately we think it's the brows. Our above-eye framers have been getting the spotlight a lot and we are totally into it. After all, the right brows can definitely make or break your whole vibe. Below are our fave products that will turn those strands into statement-makers. Brow down.
Benefit Brow Zings
The perfectly paired powder and wax in a cute little container are great for shaping and sculpting on the go. Plus, it will last for 12 hours so you don't have to worry about reapplying often.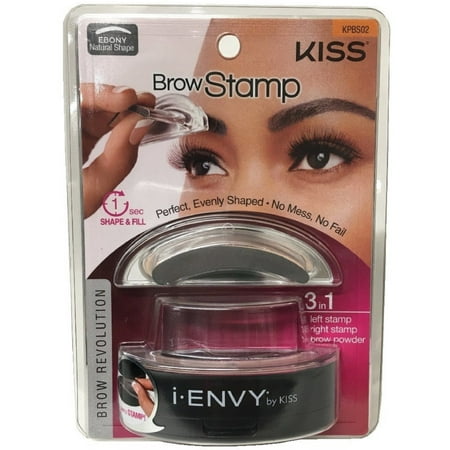 Brow Stamp
Like a temporary tattoo...but for your brows?! We're a little skeptical of the stamp but it's so simple and *so* temporary that you might as well give it a try. Just press and repeat.
Eyebrow Marker
Pencils and powders aren't exactly famous for long-lasting color. Enter the brow marker. It's bolder, more pigmented and just as easy to use.
Brow Volumizer
This fab filler uses the same formula as a lengthening mascara to thicken your brow hairs and make them look fuller.
Velcro Sheets
No these aren't for laundry or some sort of weird arts and crafts. They're actually sticky sheets to hold the hair away from your face (especially for you babes with bangs!) so you can trim and tweeze without any stray strands getting in the way.
Brow Shaper
See ya painful tweezing and waxing. A few swipes of a brow shaper (careful, it's sharp!) and your framers will be selfie-ready.
Eyebrow Wigs
Sounds creepy, we know, but think of them like hair or eyelash extensions. Originally used by cancer patients, the glue-on wigs have become more mainstream thanks to Instagram. Bonus: They can last for several days at a time without reapplying. Hello, low maintenance.
Brow Stencils
Deciding on the perfect shape for your face is hard enough...actually making it happen is on a whole different level (sigh). These eyebrow stencils will help guide you to the fiercest framers—all you have to do is line them up on your brows and trace.
What are your favorite brow products? Share below!
jump to comments