LIFE
School
15 colleges that don't make you take the SAT or ACT
Standardized tests. If those two words together send a chill down your spine, you are not alone. Some find that standardized tests like the SAT and ACT can be problematic—not only are they difficult and time-consuming, but they can also be prejudiced and expensive.
If the SAT and ACT are not your jam (can't blame you), you're in luck. Many colleges have realized the drawbacks of standardized tests and are making their applications test optional.
However: This is not to say that the colleges on this list are not selective. If you're going test-optional, these schools require you to produce something else in order to be accepted and attend, like a portfolio. Nonetheless, here are 15 of those (amazing!) colleges:
Where: Chicago, Illinois
Known for: UChicago is one of the most competitive schools in the country, with an acceptance rate of a just 8 percent. However, if you're a total STEM person, this may be the place for you. The most popular majors here are Biology, Political Science, and Ecnonomics.
Fun fact: Former President Barack Obama taught at the law school here for 12 years. Oh, and the school boasts 89 Nobel Peace Prizes from their affiliates. NDB, right?
Where: Boston, Massachusetts
Known for: One of the best arts colleges in the country. If you love to write, act, make films, etc., this is the school for you.
Fun fact: The campus is scattered throughout the city of Boston, so it's not your typical green, sprawling college campus. But if you want to be right where the action is, there couldn't be a better place to go. P.S. Beauty legend Bobbi Brown went here, and they have their own program of makeup artistry named after her.
Where: Winston-Salem, North Carolina
Known for: its strong academic prescence. The university has a highly-ranked School of Law, School of Business and School of Medicine. If you want to participate in Greek Life or love watching varisty sports, this is a great school to look into.
Fun fact: Freshman orientation begins with a heated game of Capture the Flag!
Where: Bryn Mawr, Pennsylvania
Known for: being an all-girl school and one of the pioneers in offering the same quality of education available to men in the early 20th century.
Fun fact: "Lantern Night" is one of the biggest freshman celebrations on campus. In the fall semester, sophomores at Bryn Mawr present the freshman class with lanterns in their class color (purple) to symbolize the light of knowledge being passed from one group to another. So cool!
5. George Washington University
Where: Washington, D.C.
Known for: Many U.S politicians are grauduates from G.W. If you have your eyes set on a career in Washington, this could be the place for you. The most popular majors are Social Sciences and Business.
Fun Fact: Former first lady Jacqueline Kennedy went here, and a doromotory is named in her honor. The school also has a fun tradition for first-year students of watching a movie together on University Yard (see above!).
Where: Philiadelphia, Pennsylvania
Known for: Temple's most popular majors include Business, Journalism and Marketing. If you love the feel of a big school, you'll feel right at home with 30,000 people on a city campus. Love getting creative? Their school of the arts, Tyler, also has a great rep.
Fun fact: Every year, Temple starts the school year with Temple Fest, a two day, outdoor festival with music, giveaways and games.
Where: Brunswick, Maine
Known for: excellent academics and delicious food. If you're a real outdoorsy type, this may be the school for you. Almost the entire freshman class goes on pre-orientation trips with their well-known outing club. Their most popular majors are Political Science, English Literature and Biology.
Fun fact: Bowdoin doesn't have any Greek life organizations. So if that's what your heart is set on, this may not be the place for you.
Where: Middletown, Connecticut
Known for: A great student to teacher ratio (8:1) and rigorous academics. Known as one of the "Little Ivies" in the North East. The most popular majors include Economics, English and Political Science.
Fun fact: "Hamilton" legend Lin-Manuel Miranda went here!

9. Franklin & Marshall College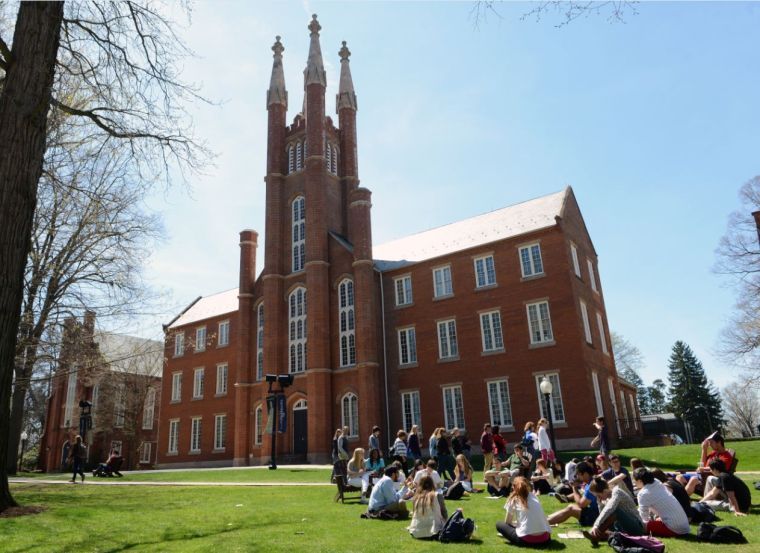 Where: Lancaster, Pennsylvania
Known for: its super diverse campus, small student to teacher ratio (9:1) and numerous study abroad oppurtunities.
Fun fact: F&M boasts an amazing music scene on campus.

10. Ithaca College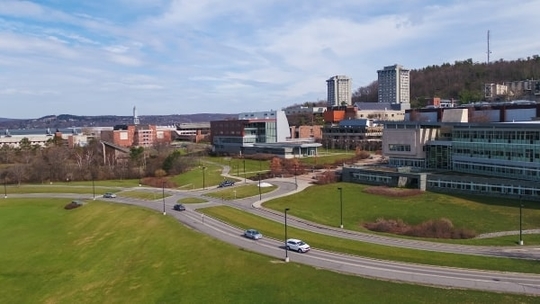 Where: Ithaca, New York
Known for: It was founded in 1892 as a conservatory of music and boasts a long list of alumni who have landed major roles in the media and entertainment world, including singer Gavin DeGraw and Superstore actor Ben Feldman.
Fun fact: The town of Ithaca has its own currency system.
Where: Bronxville, New York
Known for: having a student to faculty ratio and being one of the most liberal colleges in America. The most popular majors are undoubtedly Liberal Arts & Humanities.
Fun fact: During the fall semester, they have an annual homecoming dance. If you loved this in high school, then you can continue the tradition in college if you choose to go here.

12. Bates College
Where: Lewiston, Maine
Known for: having a gender balance in student body and being the first first co-educational college in New England. Good for outdoor enthusiasts due to its setting along the gorgeous Androscoggin River.
Fun fact: Bates College has 25 victorian homes on campus that students can live in.
Where: Boston, Massachusetts
Known for: Its commitment to inclusivity: The University was founded in 1948, at a time when discriminations restricted oppressed groups to higher level education. Their mission is to be open to all.
Fun fact: The university is named after Louis Brandeis, the first Jewish Justice of the U.S Supreme Court. They also just reduced their carbon emissions by 13 percent, so if being environmentally friendly is something you value, this may be a school to consider.
Where: Granville, Ohio
Known for: having a small student body and being one of the best liberal arts colleges in the country. Their most popular majors are Communication, Journalism, and Psycology.
Fun fact: All students must live on campus. And during so called "Chowder Hours" at the University, students can get quick cooking lessons from faculty members in the Gilpatrick Center.

Where: Harrisonburg, Virginia
Known for: Their College of Business, College of Education and College of Integrated Science and Technology. They have over 70 majors, a small Greek Life system and study abroad programs all over the world to Belgium, Beijing, Florence, London and more.
Fun fact: They have a Scuba Diving club.
How do you feel about the SAT and ACT? Let us know in the comments.
jump to comments