TRENDING
Must List
*Exactly* how we feel about Frozen 2's premiere, as told in GIFs
It's been six long years since the first Frozen flick premiered and made Elsa, Anna, Olaf and the gang feel like family. Now that the sequel is hitting theaters on Friday, we're more pumped than Anna on Coronation Day because for the first time in forever, we'll be seeing our faves on the big screen.
These GIFs perfectly sum up the excitement.
When you're jotting down a homework assignment in your planner and realize that even though it feels like Halloween was yesterday it's actually late November and Frozen 2 is about to premiere...
But then your BFF says she can't make it to the movies on Friday night...
So your mom steps in and says she'd love to take you...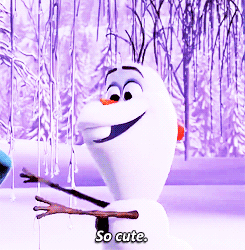 You stop at the concessions first (obviously) to fill up on popcorn and Goobers...
And get kind of mad when the best seats in the house are already taken by a group of legit 4-year-olds...
But you kind of forget about all that the second Anna and Elsa share their first sisterhood bonding moment...
Also, is it OK to want to raid an animated character's closet (asking for a friend)...
And then the lights come on and you remember that it's time to go back to regular life again (bummer)...
Are you going to see Frozen 2 this weekend? Let us know in the comments!
POSTED IN Disney, Frozen, movies we love, movies