FAB UP YOUR LIFE
Recipes
Totally tasty treats your pup will love
Dogs love to hang around the kitchen when you're cooking up a storm, but they never get a taste of the goods. This pup-friendly recipe will not only make your kitchen smell amazing, it'll make your pets jump for joy. DogVill's irresistible dog, cat, and human-safe treats are *almost* too good to be true. Read on for the recipe your pups have to get their paws on.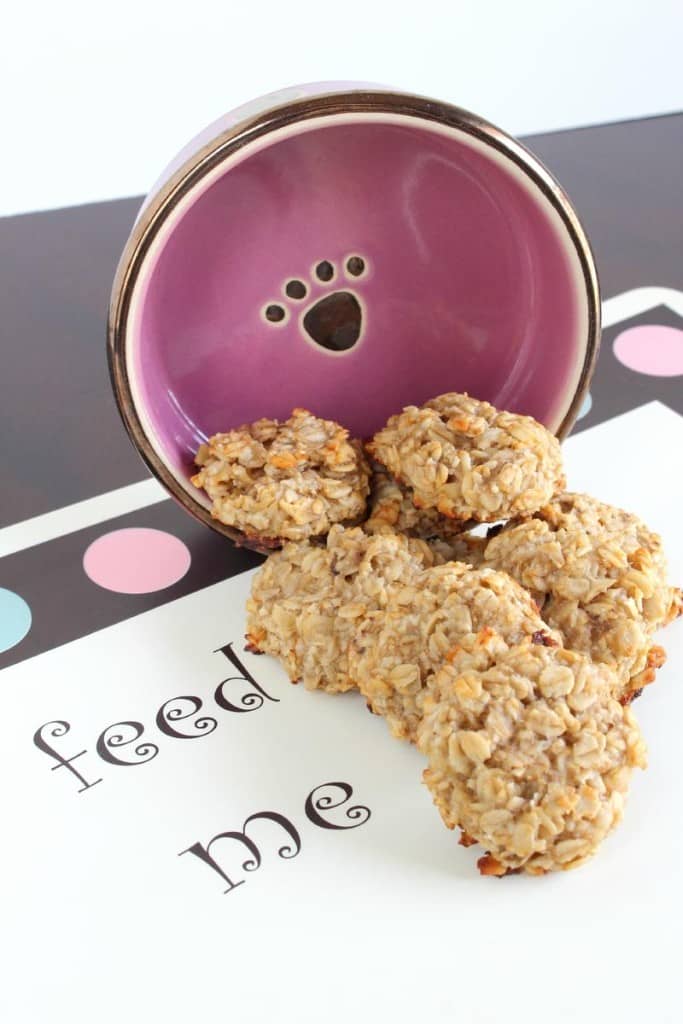 What you'll need:
- 1 ripe banana
- 2 tablespoons coconut oil
- 1 cup oatmeal (quick oats work great!)
Instructions:
1. Using a fork, break down the banana until it becomes a (deliciously) mushy consistency.
2. Heat the coconut oil for 10-15 seconds in the microwave.
3. In a large mixing bowl, combine the banana, oil, and oatmeal. Let sit for 10 minutes.
4. Preheat your oven to 350 degrees Fahrenheit.
5. Line a baking sheet with parchment paper (or grease it lightly with coconut oil).
6. Scoop out 1 tablespoon of the mixture, roll it into a ball, and place it on the cookie sheet. Repeat until you've used all of the mixture.
7. Bake for 12-15 minutes, or until the bottom of the cookies turn brown.
8. Let cool and enjoy!
Have you ever baked homemade treats? What's your dog's *favorite* thing to eat? Let us know in the comments!
jump to comments