FITNESS
Eat Right
A week's worth of *delish* lunches!
The lunches you buy at the caf tend to be either boring, not so healthy or just tasteless. Fab up your mid-day meal this year by packing your own lunch with these simple but super tasty recipes. Bonus: They're good for you, too!
Monday: Chicken salad pockets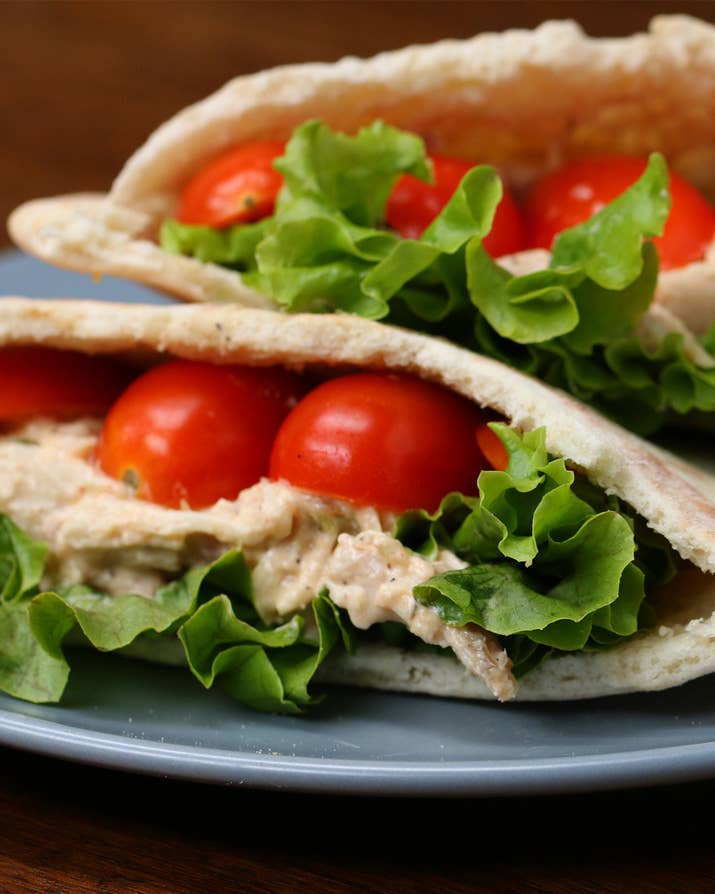 We all tend to go high cal on the weekends, so Monday is the perfect time to keep it healthy. While this sandwich requires some prep the night before, you'll have enough left over to share with your family.
Tuesday: Mason jar salad
Try putting a spin on your typical salad. Layer your favorite ingredients (nuts, fruit and grilled chicken are all great add-ins), throw it in your bag, and when it's time for lunch, just shake and eat. Find more combo ideas here.
Wednesday: Ham and cream cheese roll-ups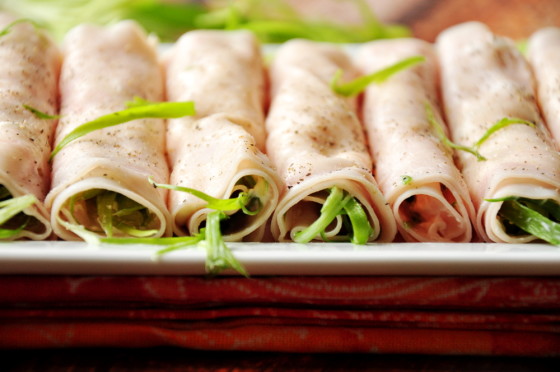 Take your boring sandwich to the next level with this twist. While the recipe simply calls for ham and cream cheese, you can add any ingredients you choose (like lettuce and tomato!) for more color. The,n roll it all up in a wrap and you're ready to go.
Thursday: Peanut butter and jelly toast
It's #ThrowbackThursday, so go with your childhood fave. To make this lunch, pack your pieces of bread, peanut butter, honey and diced nectarines and blackberries into your lunch bag. Don't have access to a toaster at school? Not to worry, it'll taste just as good without being toasted.
Friday: Chicken quesadillas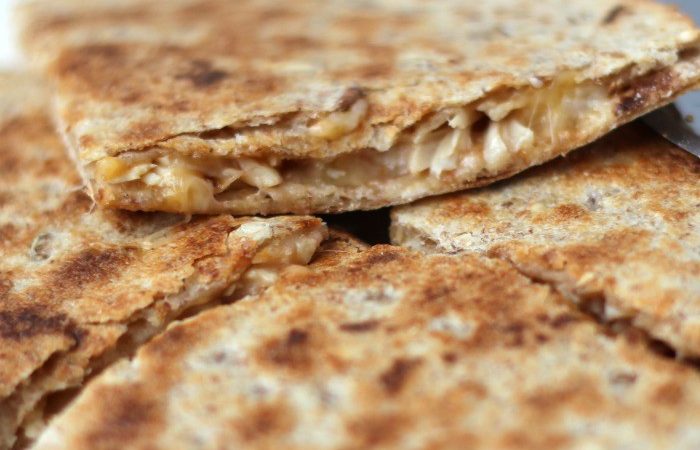 The night before school, take a tortilla, chicken and any cheese of your choosing and follow these directions. After you finish cooking, you can wrap it up in some tinfoil and put it in your lunch box for school the next day. Bring a container with salsa to dip for an extra hit of veggies.
Let us know what you like to bring for school lunch in the comments below!
POSTED IN body, eating, healthy eating 101, how to cut out junk food, body image, health, fitness, nutrition, healthy you program, FITNESS, Your Bod, Eat Right, Wellness, new school, rock your new school, back to school, first day back, Old Recipes