FITNESS
Eat Right
7 ways to get more vitamin C that *aren't* oranges
There's a reason your mom always wants you to drink OJ with your breakfast. It's full of vitamin C which is essential for a healthy bod from boosting your immune system by increasing the amount of white blood cells in the body to fighting colds and preventing heart disease. But you don't have to chug orange juice or eat an orange a day to get your recommended amount of vitamin C. Add one of the foods below instead.
Strawberries
High in both vitamin C and fiber, our favorite summer berries make a great addition to every acai bowl.
Kiwis
These fuzzy fruits pack a large punch of vitamin C. Eat them plain or sweeten them up with by dipping the slices in chocolate.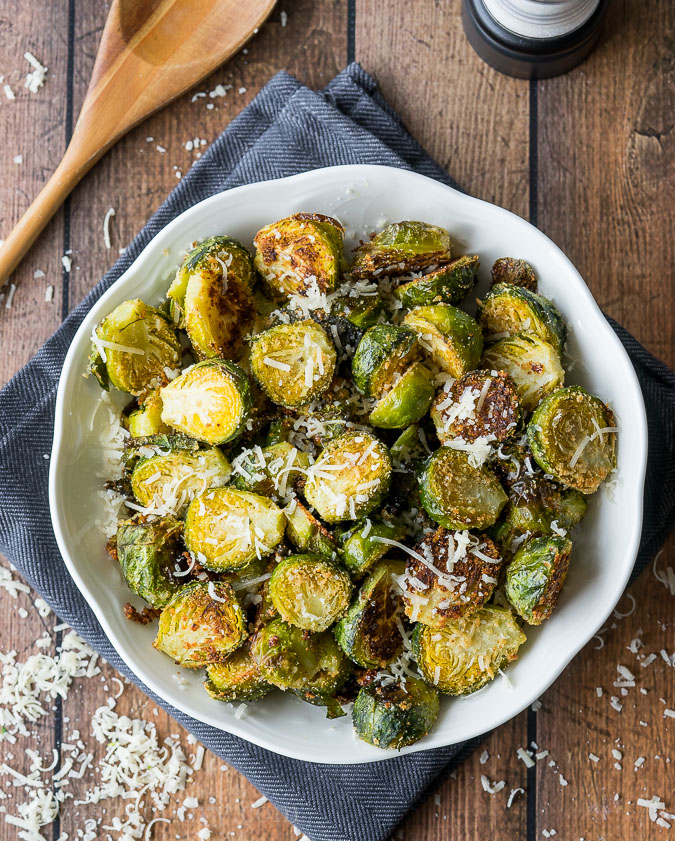 Brussel Sprouts
This veggie gets a bad rep (you probably hated it as a kid!); however, when prepared right, these little bites can be extremely tasty. These Parmesan roasted sprouts are sure to hit the spot.
Broccoli
We love broccoli for *so* many reasons including how many vitamins and antioxidants it has. You can chomp on it raw with a side of ranch dressing or make these broccoli cheese bites.
Bell peppers
Bell peppers are another vitamin rich veggie. Start your day off right with these egg and pepper rings.
Tomatoes
Yes, it's a fruit (promise!) and yes, it has a ton of good-for-you nutrients. Plus, it's delish in this BLT grilled cheese sandwich.
Grapefruit
Closely related to oranges, grapefruit is a great citrusy alternative. Use grapefruit in this delicious recipe for a refreshing sorbet.
Which of these do you like to eat? Share in the comments!
Like this? You'll love these, too...
+ 8 signs your crush is actually bae
+ 10 things *every* beauty queen needs in her room
+ Have you tried Kendall Jenner's ab workout yet?
jump to comments